Take a Virtual Tour of Our Facility
We take pride in the fact that we have made our facilities a comfortable space, while providing a respectful and dignified space to commemorate the life of a loved one. If you wish to take a personal tour of our facility, please contact us and we will be happy invite you in to visit.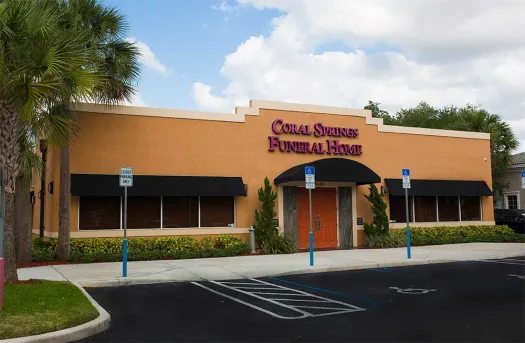 Exterior Photo of Coral Springs Funeral Home

Front view of our funeral home. We have three handicapped spaces directly in front of the funeral home, along with one space dedicated to clergy parking. We have ample parking in the front and rear of the building, over 300 spaces are available.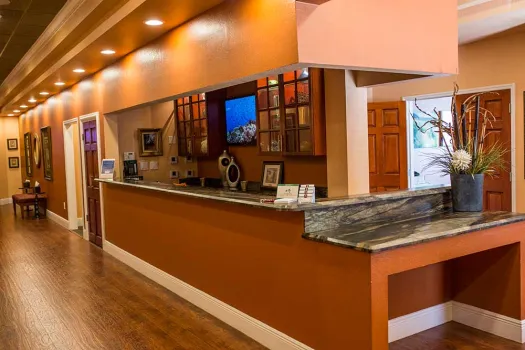 Refreshment Bar at Coral Springs Funeral Home

Our bar is available for those families who wish to offer a little something more to their guests. Be sure to speak with a funeral director on all the options available to make your Life Celebration Service unique.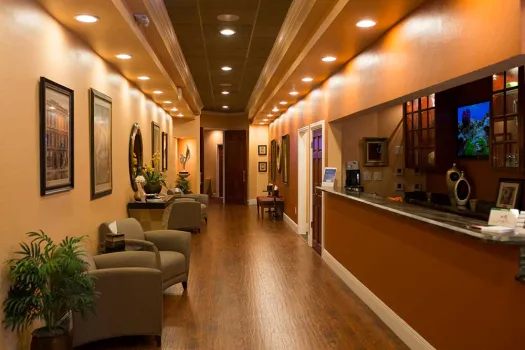 Grande Hall of Coral Springs Funeral Home

Partial view of our bar and grande hall. Should there be standing room only for your service, we will invite your guests to the grande hall where the view on the this television can be changed to one that is directly on the clergyman or your speaker of choice...allowing all guests the opportunity to comfortably see everything that takes place in the front of the chapel.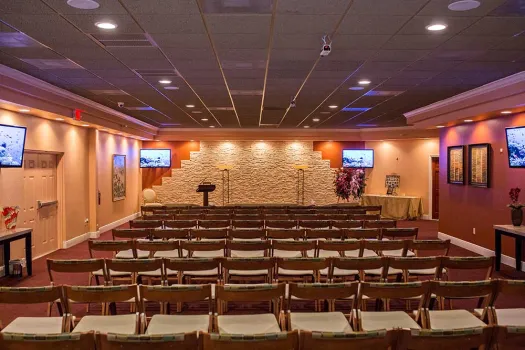 The Chapel of Coral Springs Funeral Home


This image was taken from the rear of our chapel looking forward. The four televisions are used for the Life Tribute Memorial Keepsake DVD we will create for you using your images and short video clips.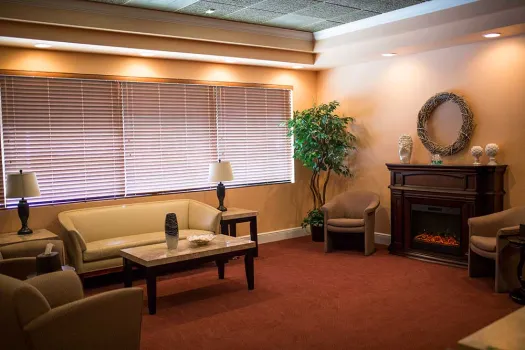 Family Room
Coral Springs Funeral Home offers a cozy, family room-like setting for you to relax with your family or friends.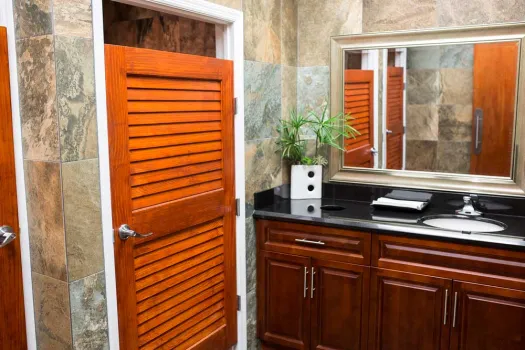 Restrooms
A glimpse into our restrooms. From the slate walls to granite and cherry wood vanities, we made sure great detail went into every room of Coral Springs Funeral Home.